An Update, March 2007
March, 2007 Update The Israeli siege of Al-Nueman is tightening. The separation fence stands completed, and all traffic in and out of the village must pass through an intimidating gate compound, all fences and barbed wire, watched over by an almost windowless round concrete tower. A border policeman presides here over three private `security` men. This gate and compound are exclusively for the passage of the inhabitants of Al-Nueman -- that is, residents of the village are not allowed visitors of any kind from beyond the fence-- no school friends for children, family members, doctors for the sick or veterinarian for the goats. It is forbidden to bring agricultural produce into the village, and residents bringing in sacks of flour or rice for their families` are sometimes required to divide the contents into smaller bags. Since only residents can drive through the gate, for a while garbage collection was disrupted, until a special permit was arranged for the truck.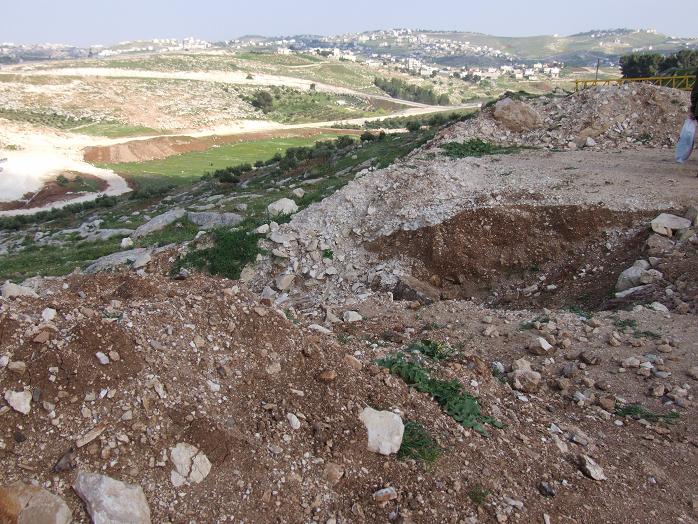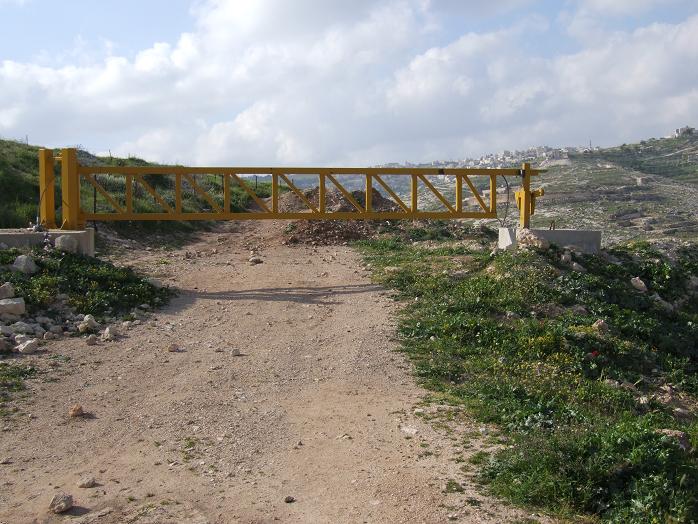 While residents` lives become more and more difficult, work continues in full swing on a large goods terminal to be built on village land, and construction of a road beneath the village to the settlements Tko`a and Nokdim is again underway. The new road cuts through a hill, disrupting the footpath towards Um-Tubba and Jerusalem. Thus, any villagers who hold permits to go to school or work in Jerusalem, and any visitors, must brave deep potholes and climb boulders to reach the village.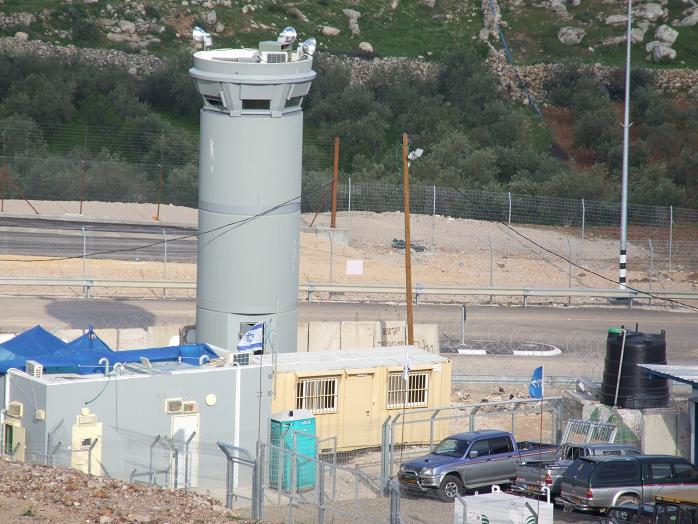 Al-Nueman residents have turned to the Israeli Supreme Court demanding an end to their untenable situation. Either, they say, move the fence so that we are on the west bank side, or grant us residency in Jerusalem and open the road leading there. Similar pleas were denied in the past for reasons of `planning`- moving the road and terminal would be expensive, and granting residence would be a `dangerous` precedent. These technical considerations are sufficient, it seems, to place a village under siege. Public pressure may well be enough to rescue it.

Below is a possible form of a letter to the Israeli minister of defense.

Honorable Minister of Defense,
The separation fence in South-Eastern Jerusalem violently disrupts the lives of Al-Nueman residents. This small village is in fact under siege- residents cannot receive guests of any kind or bring in goods, and their every movement is dependent on the goodwill of the border police. This is an untenable situation. A decision must be made- either move the fence to leave the village on the Palestinian side, or grant residency to villagers and open their way to Jerusalem. The current state of affairs does the state of Israel no honor, nor adds to its security.
Sincerely,